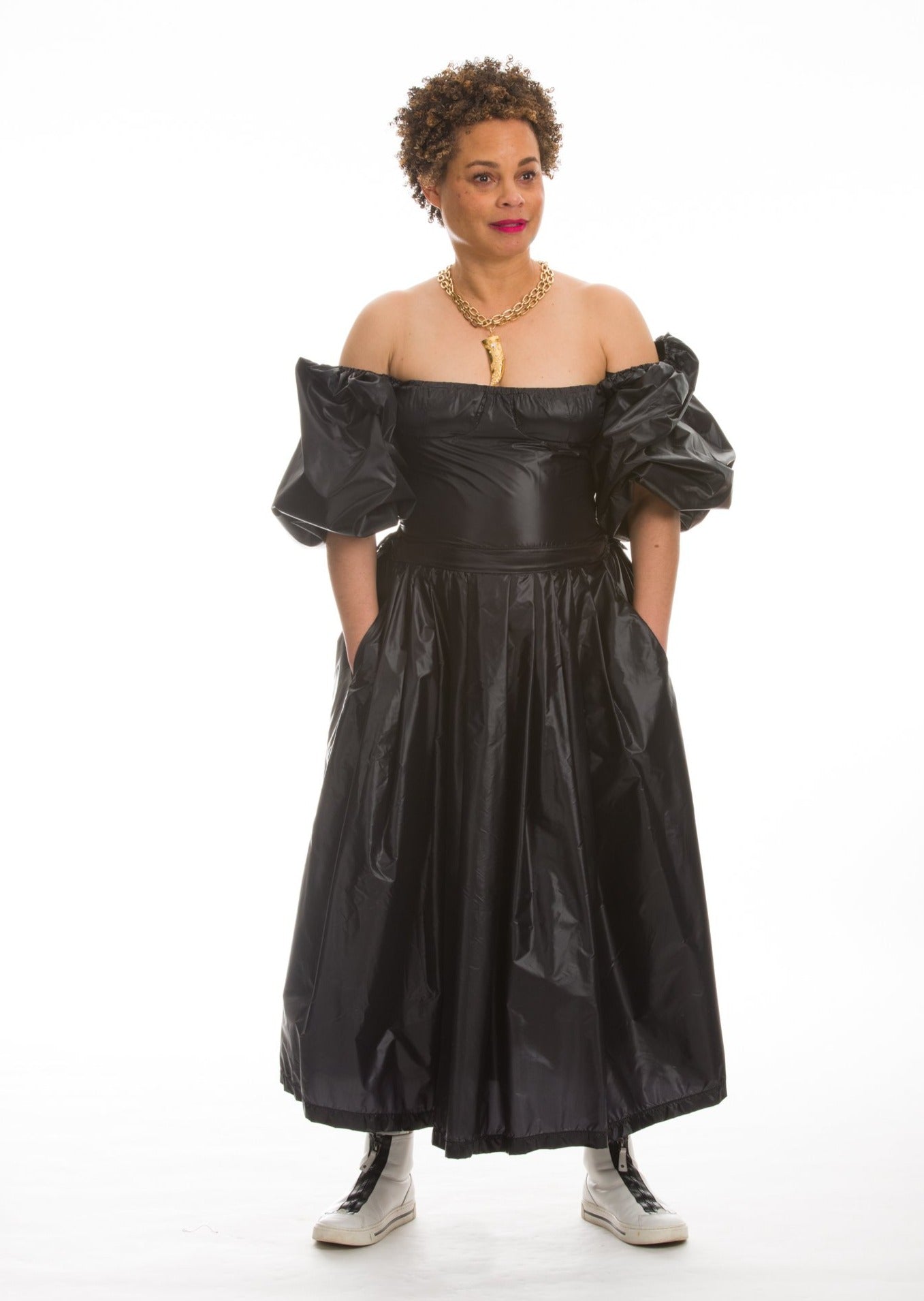 First Ladies of the world, listen up:
You are going to look like a Princess and a Rock Star on the same time. You are going to feel like Cinderella and Wonder Woman, like a Daisy and ta Thorn, you can be whomever you want with that dress because it's magnificent!! 
Sleeves can be worn up, down or inside the skirt part.
Runs small, please order a size up. 
TOP: Elastic neckline and sleeves, side zipper, bubble sleeves
BOTTOM: 2 Side pockets, back elastic waist, back button down
2 Layers of nylon
Made in Italy