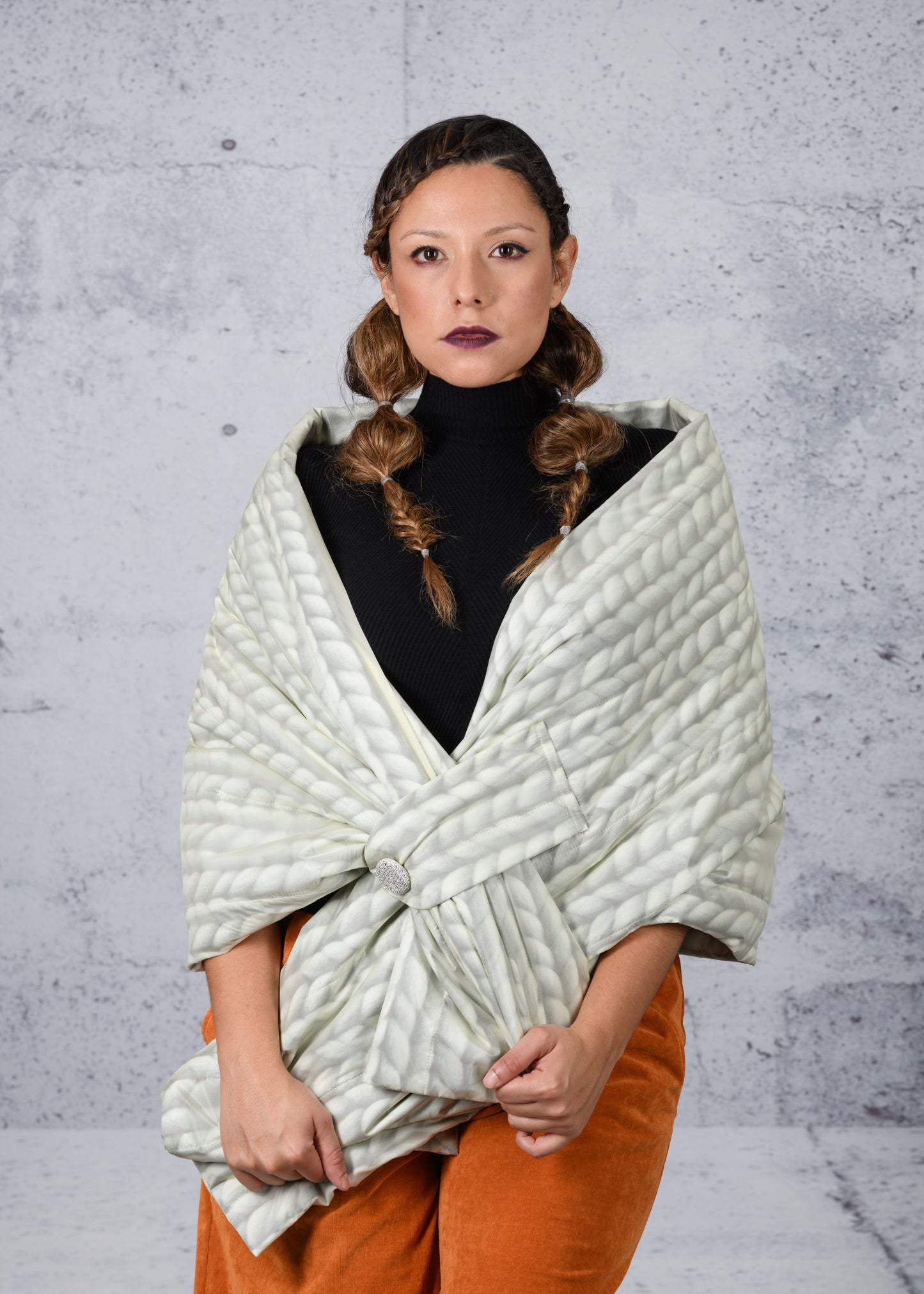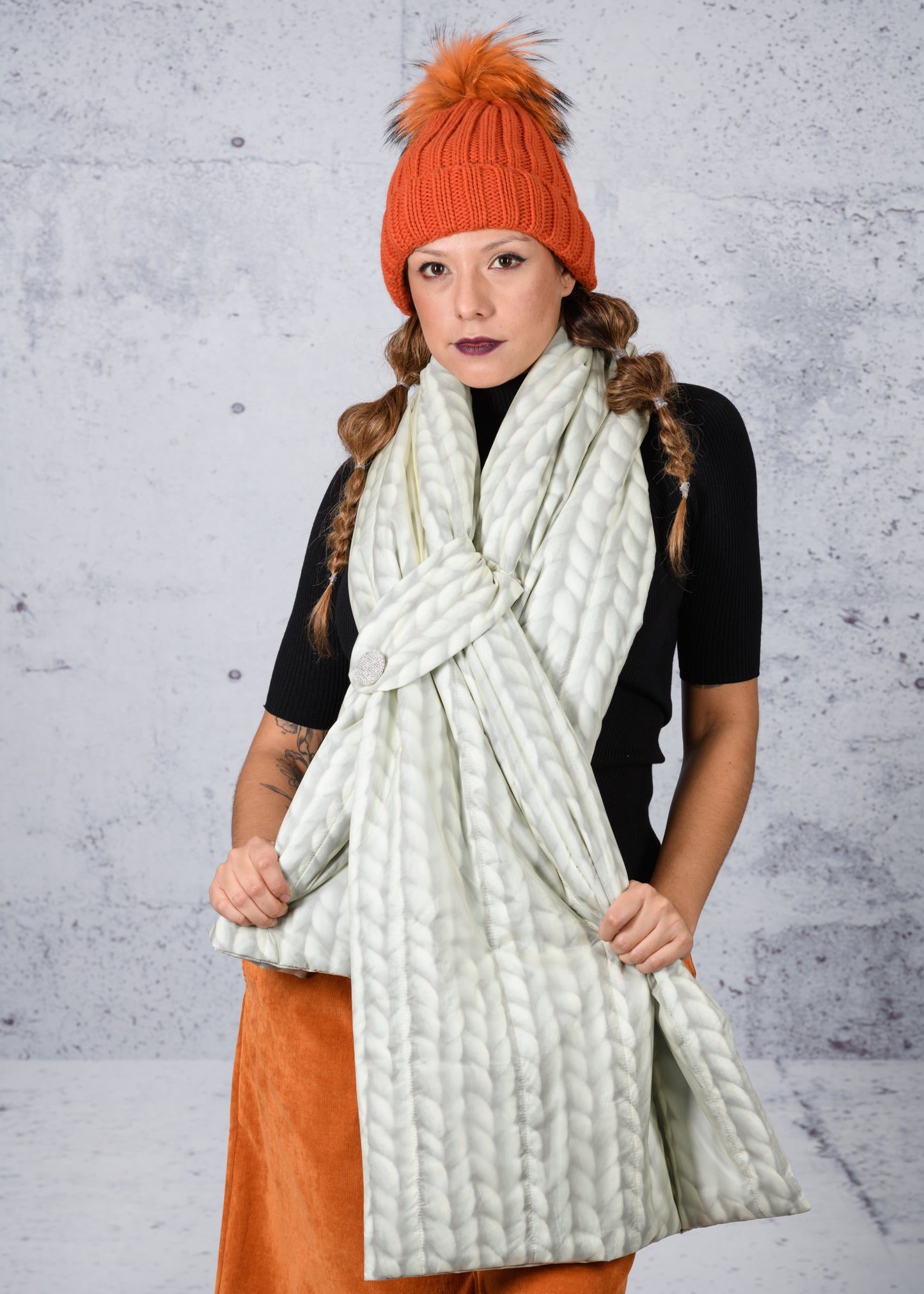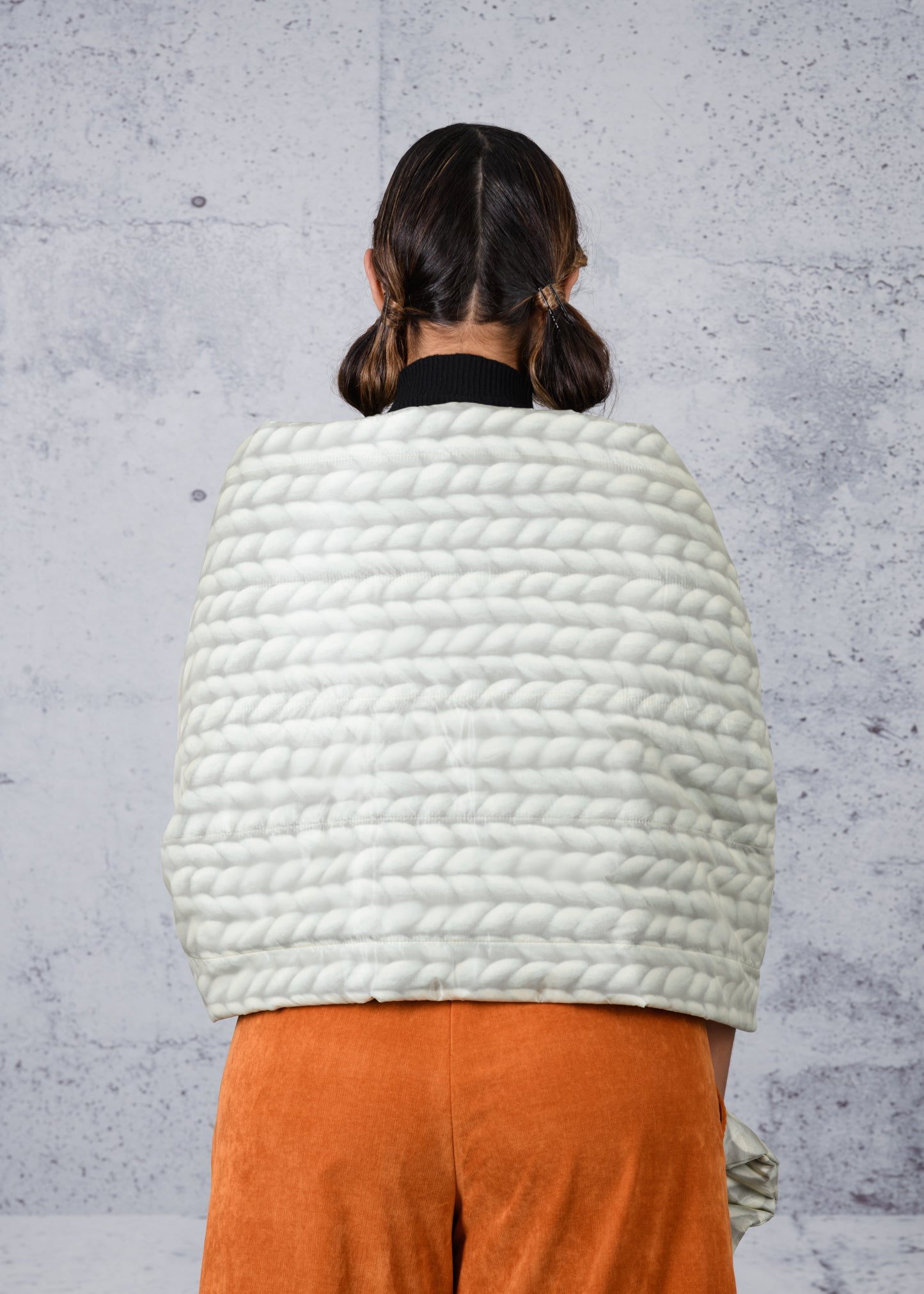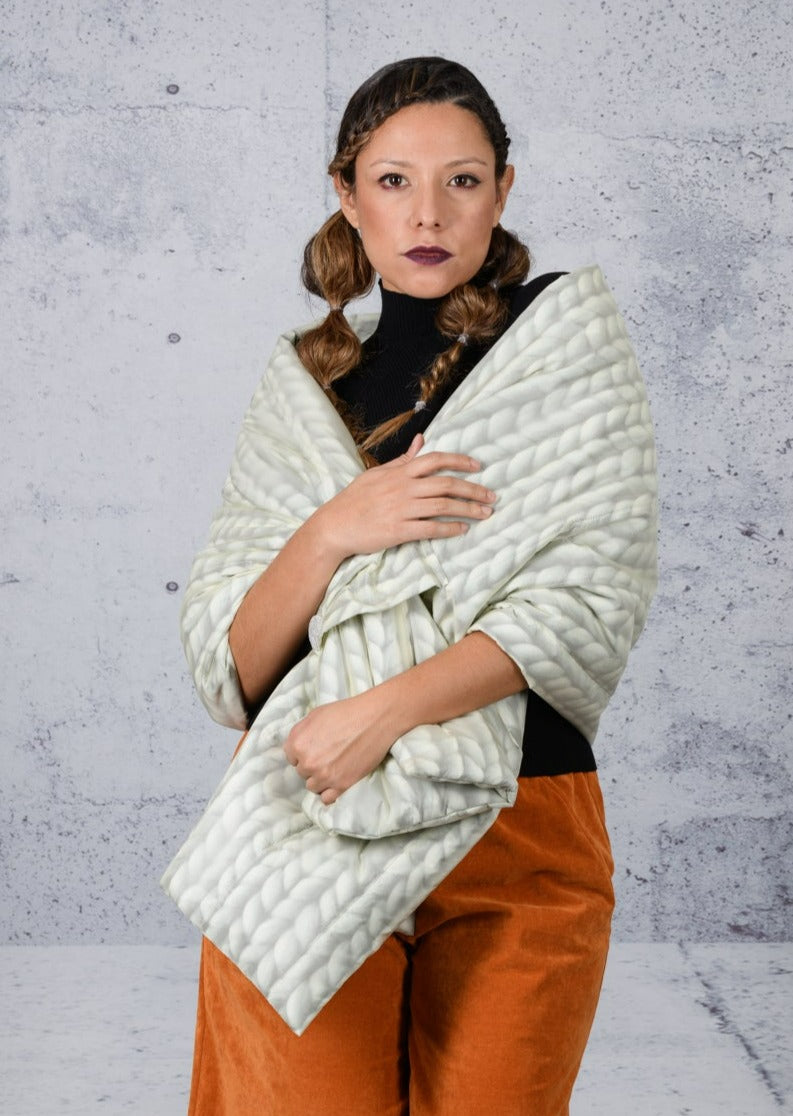 Think outside of the box! A scarf can be made out of Nylon. A nylon can have a thick wool braids print. A large nylon scarf can be worn as an exquisite shoulders cover.  How about that?    
Braids print. Flap with a button. Light puff
75" X 19"
Japanese made fabric
European made

Sale / Discounted Items




All reduced price sales are final. We do not accept returns or exchanges.
100% Nylon. Lining 80% Polyester 20% Cotton