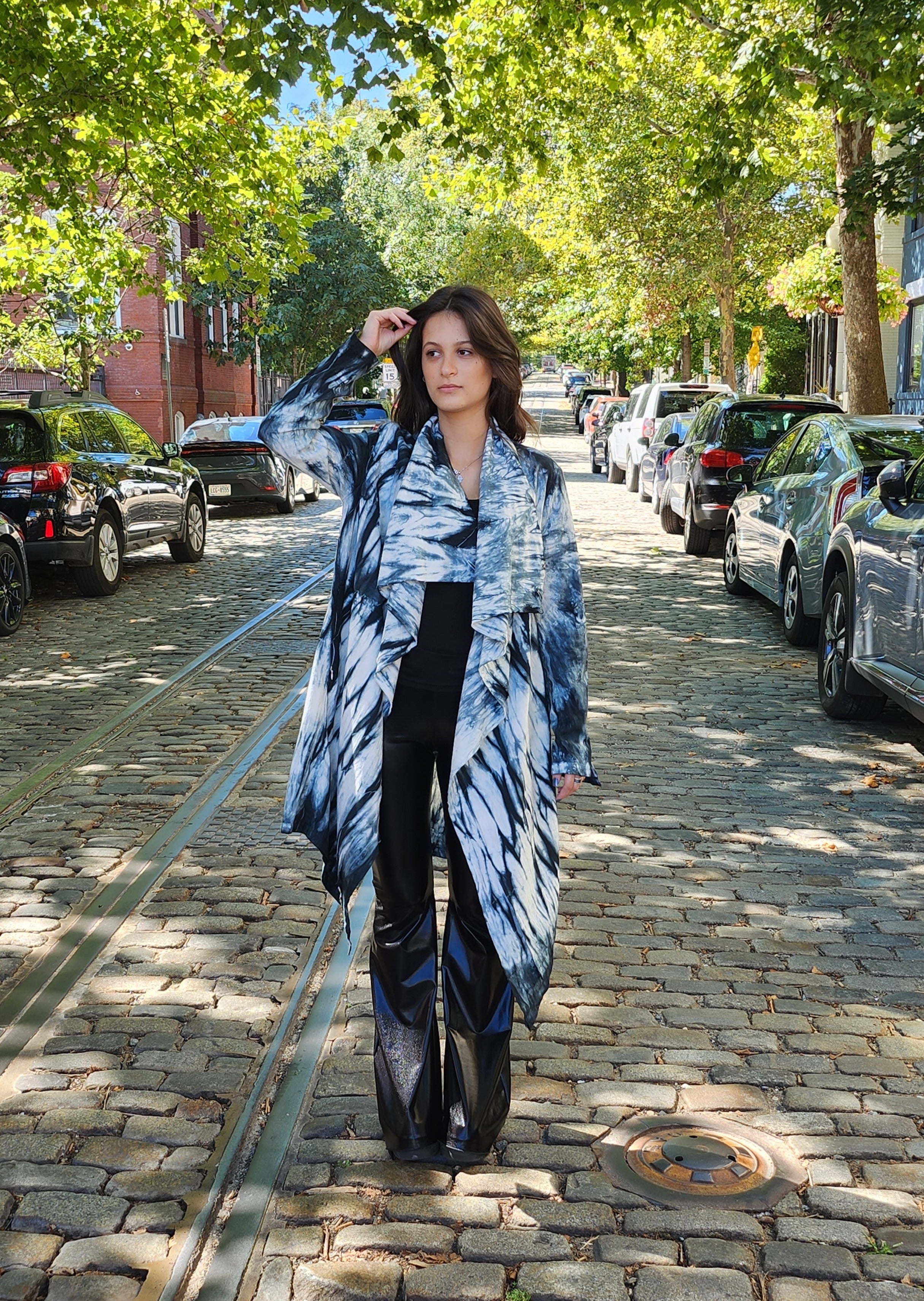 Ultra-soft linen made by yarn-dying linen thread and then washing it to remove the color and add a special super-softness.
Asymmetric finish. Two internal and two external buttons. Layered front
Side zipper pockets
One size (we think XS to M)
Made in Japan
57% Cotton 29% Linen 14% Wool
The dyeing method was created in Arimatsu in the late Edo period, and is now an item that has been sublimated from a unique perspective on Arimatsu's unusual dyeing"Arashi Shibori-zome,'' which is now extinct, and finished with a new dyeing method in collaboration with craftsmen.