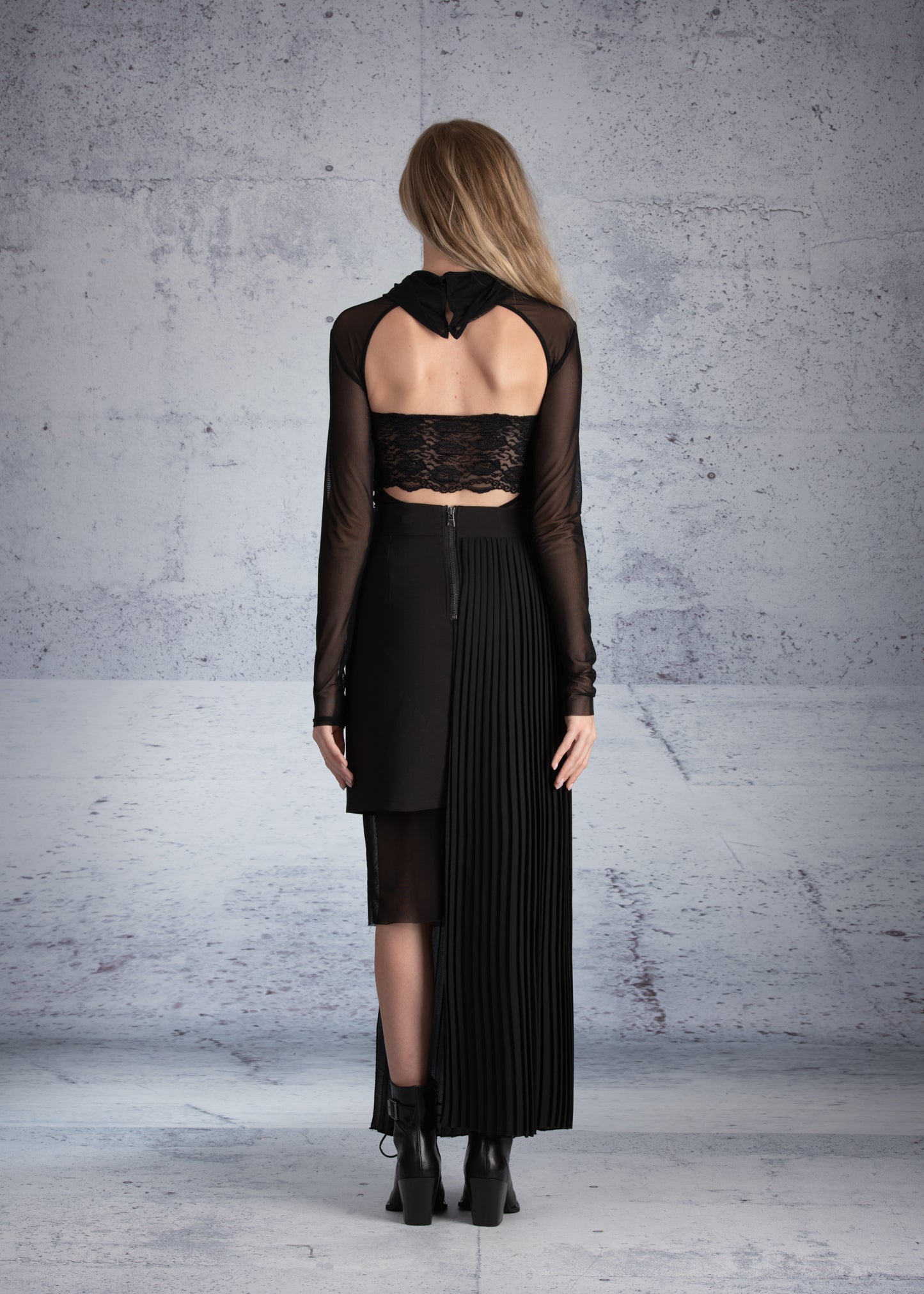 You must ask yourself what we were thinking.... So let us tell you! 
You can wear it under a short skirt that you wanted to "make" a little longer, wear a funky sport bra, wear it under a sleeveless dress or a vest. 
We were ALSO thinking, that some ladies wouldn't mind to wear it as is! 

Runs small, please consider ordering a size up
Long sleeves, open back
4 buttons on the back of the neck
Made in Italy
94% Polyester 6% Elastane